Children's Dental Services in Delta & Surrey
Good oral health in childhood is one of the most important factors in future oral health. At Scott 72 Dental Centre, we offer family-oriented dental care, and services for the unique oral health needs of children.
---
Get your child on the path to a lifetime of good health.
The team at Scott 72 Dental Centre love working with our younger Delta patients to help them maintain beautiful, healthy smiles for life. To support our mission to create positive dental experiences for kids, our office environment is kid-friendly, fun and peaceful.
We want to help your children develop a sincere and keen interest in maintaining their own oral health, and so we focus on helping them establish positive oral health habits that will take them into adulthood, with education and prevention as our primary tools.
---
When should my child's first dental appointment take place?
We recommend that children visit the dentist at the first sign of the first tooth, or around the time of their first birthday.
After this first appointment, it may not be necessary to have them back in again until the rest of their teeth have erupted (around age three). However, this early initial visit will give us the opportunity to diagnose, monitor and more effectively treat any issues that may be developing.
How often should children visit the dentist?
Children should visit the dentist twice a year for routine check ups and professional cleanings. Depending on your child's unique needs, your dentist may recommend more frequent visits.
Sedation Dentistry for Children
Does your child feel nervous or even afraid about visiting the dentist? If so, this is quite normal – even some adults feel this way!
If your child is unusually fearful at the prospect of visiting the dentist or undergoing treatment, then sedation dentistry may help.
At our Delta dental practice, we offer both oral sedation to take before dental appointment, and nitrous-oxide gas to help set our patients (children and adults!) at ease during their appointment. » Learn More About Sedation Dentistry
We often recommend nitrous oxide for children, since wears almost off immediately once the appointment is over and we stop administering it.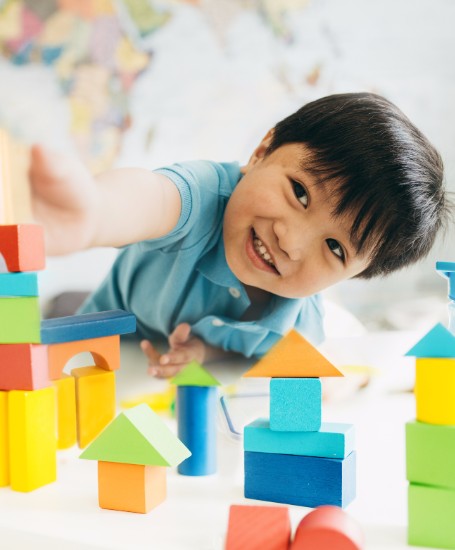 Pediatric Dentists
If your child requires advanced dental care, we refer North Delta patients to the children's dental specialists at Smile Town Dentistry North Delta for specialized treatment options and preventive care.
---
Book A Whole Family Appointment
We understand all too well that our patients have busy lives, and it's not always easy to get the whole family in to visit the dentist! To make things a bit easier on you, Scott 72 Dental Centre offers family member appointment bookings, so that everyone can come in at the same time. 
---